Band Profile
Ikimono Gakari's story began with the meeting of Hotaka and Yoshiki in April 1989, at a time when they were at primary school, where both of them were given the nickname "ikimono gakari", which means "those who are in charge of the (school) pets".
They followed the same path in school and decided to create a band in February 1999 at their Atsugi College (Kanagawa Pref.). Around the same period they definitively chose Ikimono Gakari for their band name (but using a different writing method than now, including kanji: 生き物係) and started performing live in street and at live houses. Some months later, Kiyoe, the little sister of one of their schoolmates joined the band as vocalist.
But the fact is that the three young people were still busy with their studies and by 2000 the college final tests, for university entrance began: so the band made the decision to take a break starting that September before restarting activities only a year and a half later.
With the help of many live performances, the band gained more and more popularity in its local area, and in June 2003, indies label Thunder Snake gave them a chance and offered the band their first real solo concert at Atsugi Thunder Snake, the concert sold out.
The band then released their first mini-album in August entitled Makoto ni Sen'etsu nagara First Album wo Koshiraemashita..., which was sold in Thunder Snake related concert places. The band managed to sell out every subsequent concert and their success grew each time. Their contract with Thunder Snake continued without a hitch.
A second mini-album was available a year later, it sold more than 1,000 copies and the band were now becoming very popular among Kanagawa prefecture's inhabitants. A third and final four tracks indies mini-album was released on May 2005 which included a live DVD of their Atsugi Bunka Kaikan concert. Soon after though Ikimono Gakari were contacted by Sony Music which offered them a contract to sign for the major label EPIC RECORDS JAPAN.
The band's major debut single, SAKURA, released in mid-March 2006 and which is used as a commercial song theme gained a great success, with sixteen weeks on Oricon charts, creating a ideal buzz for the band to become known by general public. Experienced in live performances due to their successful indie performances Ikimono Gakari decided to give a free concert in a park of its hometown, Atsugi to which 2000 people came.
Their second single, HANABI, was quickly released after the success of their first. To celebrate the release of the new CD the band offered up another free live concert, but this time it took place in Mizuno-Yamashita in front of 5000 people. HANABI carried on do well in charts, reaching the Oricon 5th rank, certainly helped by the fact of its use as anime Bleach's ending theme.
Their third single Koi suru Otome was released in mid-October 2006, and instead of being an original song it is a re-arranged version of a song from their indies period, which is well loved by fans. The single is once again promoted as a tie-up, like coupling-with tracks, as GET CRAZY!, a cover of 80s girl band PRINCESS PRINCESS's song.
They released their first full-length studio album on March 7, 2007, entitled Sakura Saku Machi Monogatari, debuting at No. 4 on the Oricon weekly album charts. Between May 24 to June 14, they went on a live tour to support this album. Their second major studio album, Life Album, came out on February 13, 2008, debuting at No. 2 on the Oricon weekly album charts. This album's live tour was from March 30 to May 23. On July 7, they came out with their tenth single, "Bluebird", cracking the Top 3 Oricon ranking for the first time with a No. 3 debut. On December 24, they released their third studio album, My Song Your Song. This album topped the Oricon weekly charts, becoming their first work to achieve a first ranking on any chart. On December 31, they debuted in the 59th NHK Kōhaku Uta Gassen festival.
On March 4, 2009, their first-ever collection of video works, "Tottemo Ēzō", was released. That year, Mizuno was put in charge of writing the song "Yell" as the set piece for the junior high division of the 76th annual NHK Nationwide School Music Contest. Their 15th single "Yell / Joyful" came out September 23, taking the No. 1 single spot for the Oricon daily charts and the No. 2 spot for the weekly chart, the highest rankings so far for any of their singles. The band won one of the Gold Artist awards at the 2009 Best Hit Song Festival (November 26), their first time winning one of the show's prizes. They followed that up with their fourth studio album Hajimari no Uta, released on December 23, and debuting as the No. 1 album on the Oricon weekly charts.
With positive and sincere attention from the media and solid foundation from their indies experience to be proud of, the band started its first tour (seven dates) in November 2006, titled Ikimono Gakari no Minasan Konnitsuaa !! 2006, with great public anticipation.
Members Profile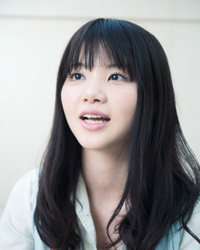 Kiyoe Yoshioka (吉岡聖恵, Yoshioka Kiyoe)
Born February 29, 1984 from Atsugi-shi, Kanagawa Prefecture. She is a graduate of Ebina High School and the Showa Academia Musicae Junior College. She is the band's lead vocalist, and has written lyrics to some of the band's songs. Her older brother was a classmate of both Hotaka and Yoshiki at high school. Her nicknames are Yosshie and Kiyoe-chan.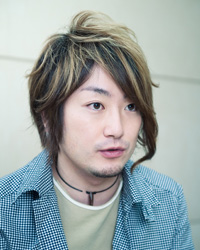 Hotaka Yamashita (山下穂尊, Yamashita Hotaka)
Born August 27, 1982 from Ebina-shi, Kanagawa Prefecture. He is a graduate of Atsugi High School and the Faculty of Social Sciences, Hosei University. He plays the guitar and harmonica, and has written lyrics and melodies to some of the band's songs. His nicknames are Hocchi and Yama-chan.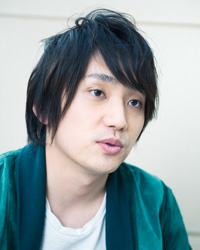 Yoshiki Mizuno (水野良樹, Mizuno Yoshiki)
Born December 17, 1982 from Ebina-shi, Kanagawa Prefecture. He is a graduate of Atsugi High School and the Faculty of Social Sciences, Hitotsubashi University. He is the leader of the band, and plays the guitar and vocals. He has also written lyrics and melodies to some of the band's songs. His nickname is Yocchan.
Trivia:
* Vocalist Kiyoe's older brother was the classmate of both Yoshiki and Hotaka.
* Yoshiki and Hotaka met in their first year of elementary school in 1989. The two were "Ikimono Gakari" in their class, or the leaders.
* The band opened for Tamaki Nami on August 5th, 2005 at an Atsugi, Kanagawa music festival.
OFFICIAL WEBSITE http://www.ikimonogakari.com/
Credit source: Wikipedia and Me
Last edited by Dnee on Wed Feb 09, 2011 9:54 pm; edited 4 times in total (Reason for editing : update profile)
History - Formation and Trials

In 1989, Mizuno and Yamashita, met by chance while they were in the first grade; they were both put in charge of being 'ikimono-gakari', an experience which later became the basis for the band's name. Yamashita later noted that he really wanted to be a "blackboard monitor".

On February 1, 1999, Yamashita and Mizuno formed a music group and began performing live on the street; not taking it too seriously, they named it 'ikimono-gakari' after their shared experience in first grade. At first, they did covers of Masayoshi Yamazaki.

In December 1999, Yoshioka joined the band. In those days, Mizuno and Yamashita planned to make a group with a female lead vocalist, an unusual sound for the street performances they were doing. Yoshioka was the younger sister of one of their classmates; she entered as the main singer and the band took on its present-day form. Now performing with three members, the band did a cover of Yuzu's single, "Natsu-iro" (The Colors of Summer).

In September 2000, they suspended the band to focus on college entrance examination for Yamashita and Mizuno. After attending Meiji University while waiting to get into a better school, Mizuno was admitted to Hitotsubashi University. Meanwhile, Yamashita got into Hosei University.

In March 2002, the band came back together and resumed playing; however, Yoshioka experienced frustration and discouragement for a while because of the strict rehearsals required for her music school. Because of her emotional condition, she stopped having the will to perform with the band. Mizuno dedicated himself to persuading Yoshioka, and went through a difficult journey meeting each of these challenges head-on.

By March 2003, overcoming many hardships, Yoshioka recovered emotionally, and was determined to take this second chance to revive and grow as a person. Again, the band members re-formed, and now they were performing to support their increasing fame as their musical style was moving towards an acoustic focus; they planned to expand their scope to cover not only street performances but live house concerts as well. Moreover, they made a greater effort to compose more original music.



Rise to Fame

In April 2003, the band resumed playing with a live street performance in front of the Hon-Atsugi Station on the Odakyu Odawara Line. In June, they did a one-man-live performance at the Thunder Snake Atsugi live venue for the first time. A person who happened to be attending this performance became their manager, and this became the impetus to launch a major road tour.[1] On August 25, they released their first indie album, Makoto ni Senetsu Nagara First Album wo Koshirae Mashita.... In March 26, 2005, for the first time doing a one-man-live show in a hall, the band held a show in the small hall at the Atsugi City Culture Building (Atsugishi Bunka Kaikan).

On March 15, 2006, the band released their first single, "Sakura", produced by Masanori Shimada. This was their major label debut with Epic Records Japan of Sony. Their second single "Hanabi" was released on May 31, 2006, earning the band their first appearance on the Oricon top 10 chart with a #5 debut. Between November 10 to November 30, their first live tour was held, entitled "Ikimonogakari no Minna-san, Konni-Tour! 2006".

On March 7, 2007, they released their first full-length studio album, Sakura Saku Machi Monogatari, debuting at #4 on the Oricon weekly album charts. Between May 24 to June 14, they went on a live tour to support this album. Their second major studio album, Life Album, came out on February 13, 2008, debuting at #2 on the Oricon weekly album charts. This album's live tour was from March 30 to May 23. On July 7, they came out with their tenth single, "Bluebird", cracking the Top 3 Oricon ranking for the first time with a #3 debut.

On December 24, they released their third studio album, My Song Your Song. This album topped the Oricon weekly charts, becoming their first work to achieve a first ranking on any chart. On December 31, they debuted in the 59th NHK Kōhaku Uta Gassen festival.

On March 4, 2009, their first-ever collection of video works, "Tottemo Ēzō", was released. That year, Mizuno was put in charge of writing the song "Yell" as the set piece for the junior high division of the 76th annual NHK Nationwide School Music Contest. Their 15th single "Yell / Joyful" came out September 23, taking the #1 single spot for the Oricon daily charts and the #2 spot for the weekly chart, the highest rankings so far for any of their singles. On December 23, they released their fourth studio album Hajimari no Uta, debuting as the #1 album on the Oricon weekly charts.

On November 26, the band won one of the Gold Artist awards at the 2009 Best Hit Song Festival, their first time winning one of the show's prizes, and on December 31, the band appeared again in the 60th NHK Kōhaku Uta Gassen festival.



Musical style

Ikimono-gakari's musical style stems from their original lounge rock style found on their first indie albums. Their primary instruments were the acoustic guitar, the electric guitar, and the harmonica. Their indie music was considerably slower; "Natsu Koi" on Sakura Saku Machi Monogatari is considerably faster in tempo compared to the same song on Makoto ni Senetsu Nagara First Album wo Koshirae Mashita.... Guitarist and band leader Yoshiki Mizuno also sang considerably more on their indie albums.

With the release of their first major-label album, Sakura Saku Machi Monogatari, their style changed to a more conventional rock style, but still keeping with their traditional guitar-harmonica combination. They also began to add other elements to their songs, such as strings and tambourines, as evidenced by "Sakura" and "Kira Kira Train". They also began to songs with faster tempo, such as "Ryūsei Miracle" and "Hinageshi".

With their second and third albums, Life Album and My Song Your Song, Ikimono-gakari then began to shift to a more mainstream pop sound. Songs like "Kimagure Romantic" differed greatly from their songs during the Sakura Saku era. Life Album saw the revival of a couple of songs from their indie albums; "Hana wa Sakura Kimi wa Utsukushi" from Makoto ni Senetsu... and "Chikoku Shichau yo" from Jinsei Sugoroku Dabe. "Kuchidzuke", also from Jinsei Sugoroku Dabe. was revived on My Song Your Song.


Reference: Wikipedia

masterjz

Admin








Number of posts

: 4386


Location

: Ikimono World


Points :

4137





Similar topics
---
Permissions in this forum:
You
cannot
reply to topics in this forum