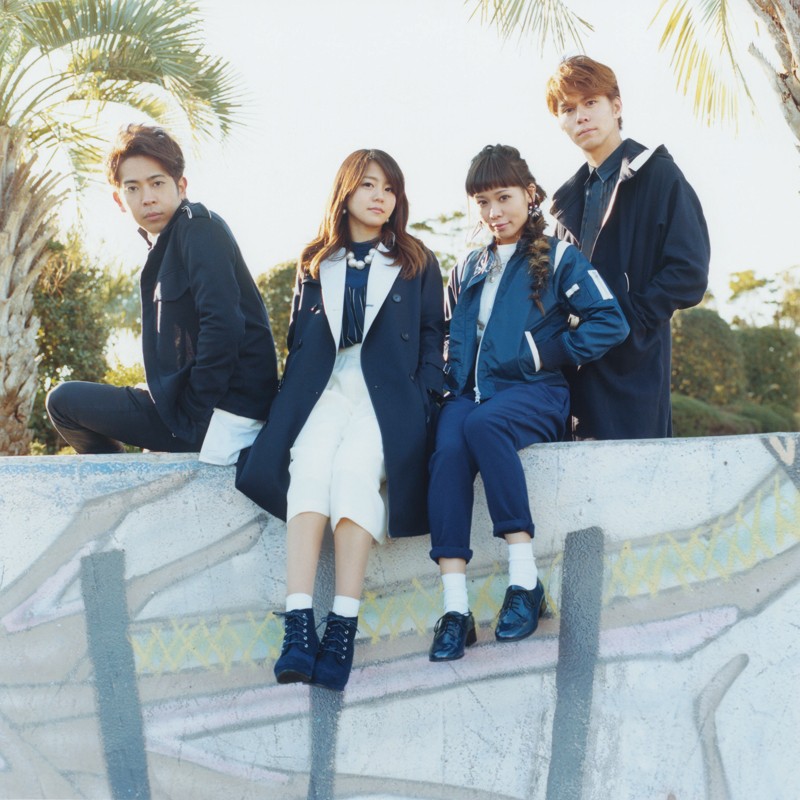 7!! were formed in 2004, and still resides in their native Okinawa. 7!! pronounced Seven Oops , it was from the name of the band volacist, Nanae . By combining Seven/7 in kanji numeral called "nana", and "!!" in japanese they sound "eh" . So thats where the 7!! come from , the vocalist name itself  , Nana(7)e(!!).
Their extraordinary sense of pop-music (all members are involved in the songwriting) and lyrics influenced by romantic-novels, and direct portrayal of girls' feelings, combined with the sweet and innocent vocals of NANAE make 7!! an unforgettable 4 piece band.
The individual character and visual images of drummer MAIKO, guitarist MICHIRU, and the bassist KEITA work in perfect balance to each other. The fun of being in a band formed by fellow classmates can be felt from their live performances. In fall 2010, they had their first nationwide tour, as the opening act for the event "UmisenYamasen Dai-ichi-maku" which featured Kimaguren, Hi-Fi CAMP, and Rake. They also have their own segment every Wednesday on a FM Okinawa daily show, called "Radio dub" which airs from 8:00 pm-9:55 pm on weekdays.
In April 2011, they released their 1st major single and a theme song for the movie "High School Debut" titled "Fallin' Love" ,from EPIC Records Japan. In following June, they have released their 2nd single "Lovers" which was chosen as the opening song for the anime "NARUTO-Shippuden"., And their latest song "Ai-no-kotoba" has been chosen as the featured song in the TBS event "Natsu Sakasu 2011 Egao No Tobira". In 2015 , They making new single called  " Orange " and also an ost for anime called Shigatsu wa Kimi no Uso ( Your lie in April ) .
Members :
1) Vocalist     - Nanae   ( Female ) Birthday  - 1988.03.15
2) Guitarist    - Michiru   ( Male )    Birthday  - 1987.10.08
3) Bassist       - Keita     ( Male )    Birthday  - 1988.01.07
4) Drummer   - Maiko    ( Female ) Birthday  - 1988.03.15
Album
[2013.03.06] Doki Doki (ドキドキ)
[2014.08.13] START LINE
Single
[2005.11.11] Sun Light
[2011.04.13] Falling Love (フォーリン・ラブ)
[2011.06.29] Lovers (ラヴァーズ)
[2011.11.02] Bye Bye (バイバイ)
[2012.08.22] Sweet Drive (スウィート・ドライヴ)
[2013.02.20] Sayonara Memory (さよならメモリー)
[2013.08.14] ReRe Hello ~Owaresou ni nai Natsu~ (ReReハロ~終われそうにない夏~)
[2014.01.15] Kono Hiroi Sora no Shita de (この広い空の下で)
[2014.05.21] Melody Maker (メロディ・メーカー)
[2014.07.30] Start Line (スタートライン)
[2015.02.11] Orange (オレンジ)
Official Site  : http://7oops.com/
Official Blog : http://ameblo.jp/7-oops/
Apparently all in Kanji  
I personally know this band was from naruto shippuden opening theme " Lovers " , and im just hooked up just like ikimono gakari ost song for naruto shippuden  " blue bird , hotaru no hikari " .
My most favourite song of this band ( i liked all of their songs  

) :
1) Lovers
2) Start Line ( Acoustic Ver. )
3) Kono Hiroi Sora no Shita de
4) Orange ( Acoustic Ver. ) (  THE MOST. )
for those out there who like slow/ballad song , and yet dont know about this band yet , i recommend Orange ( Acoustic Ver. ) .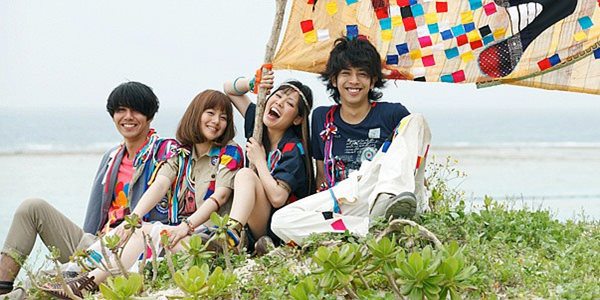 From left : Keita( Bassist ) , Nanae( Vocalist ) , Maiko( Drummer ) , Michiru( Guitarist )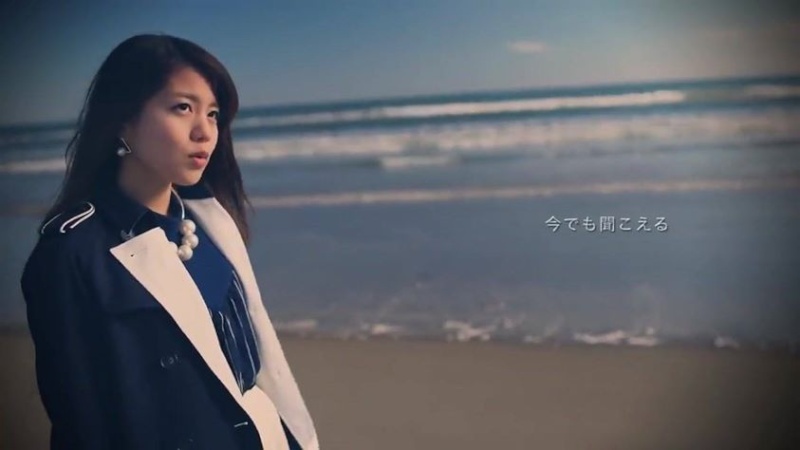 Ridzuan007

Street Performer








Number of posts

: 67


Location

: Malaysia


Points :

93




---
Permissions in this forum:
You
cannot
reply to topics in this forum